Endodontics (Root Canal Therapy)
---
---
Endodontic treatment treats the inside of the tooth. Endodontic treatment is necessary when the pulp becomes inflamed or infected. The inflammation or infection can have a variety of causes: deep decay, repeated dental procedures on the tooth, faulty crowns, or a crack or chip in the tooth. In addition, trauma to a tooth may cause pulp damage even if the tooth has no visible chips or cracks. If pulp inflammation or infection is left untreated, it can cause pain or lead to an abscess.
During root canal treatment, the inflamed or infected pulp is removed and the inside of the tooth is carefully cleaned and disinfected, then filled and sealed with a rubber-like material called gutta-percha. Afterwards, the tooth is restored with a crown or filling for protection. After restoration, the tooth continues to function like any other tooth.
Contrary to jokes about the matter, modern root canal treatment is very similar to having a routine filling and usually can be completed in one or two appointments, depending on the condition of your tooth and your personal circumstances. You can expect a comfortable experience during and after your appointment.
Saving the natural tooth with root canal treatment has many advantages:
• Efficient chewing
• Normal biting force and sensation
• Natural appearance
• Protects other teeth from excessive wear or strain
Endodontic treatment helps you maintain your natural smile, continue eating the foods you love and limits theneed for ongoing dental work. With proper care, most teeth that have had root canal treatment can last as long as other natural teeth and often for a lifetime.
***Content provided by the American Association of Endodontists
---
---
With proper care, even teeth that have had root canal treatment can last a lifetime. But sometimes, a tooth that has been treated doesn't heal properly and can become painful or diseased months or even years after treatment. If your tooth failed to heal or develops new problems, you have a second chance. An additional procedure may be able to support healing and save your tooth. If you have pain or discomfort in a previously treated tooth, talk to an endodontist about retreatment.
Why do I need another endodontic procedure?
As occasionally happens with any dental or medical procedure, a tooth may not heal as expected after initial treatment for a variety of reasons:
Narrow or curved canals were not treated during the initial procedure.
Complicated canal anatomy went undetected in the first procedure.
The placement of the crown or other restoration was delayed following the endodontic treatment.
The restoration did not prevent salivary contamination to the inside of the tooth.
In other cases, a new problem can jeopardize a tooth that was successfully treated. For example:
New decay can expose the root canal filling material to bacteria, causing a new infection in the tooth.
A loose, cracked or broken crown or filling can expose the tooth to new infection.
A tooth sustains a fracture.
During retreatment, the endodontist will reopen your tooth and remove the filling materials that were placed in the root canals during the first procedure. The endodontist then carefully examines the tooth, looking for additional canals or new infection. The endodontist then removes any infection, cleans and shapes the canals, and places new filling materials. The opening is then sealed with a temporary filling. Once the tooth heals, a new crown or other restoration is placed on the tooth to protect it.
***Content provided by the American Association of Endodontists
---
Endodontic or Apical Surgery
---
---
Occasionally, a nonsurgical root canal procedure alone cannot save your tooth and your endodontist will recommend surgery. Endodontic surgery can be used to locate small fractures or hidden canals that were not detected on x-rays or during previous treatment. Surgery may also be needed to remove calcium deposits in root canals, or to treat damaged root surfaces or the surrounding bone of the tooth.
In this microsurgical procedure, the endodontist opens the gum tissue near the tooth to see the underlying bone and to remove any inflamed or infected tissue. The very end of the root is also removed. A small filling may be placed to seal the end of the root canal and few stitches or sutures are placed to help the tissue heal.
Over a period of months, the bone heals around the end of the root. Local anesthetics make the procedure comfortable, and most patients return to their normal activities the next day. Postsurgical discomfort is generally mild.
***Content provided by the American Association of Endodontists
---
---
Symptoms of a cracked tooth are varied and may include pain when chewing, temperature sensitivity or pressure sensitivity or a combination of these. Because the pain often comes and goes, it can be very difficult to recognize what is causing the problem. It can sometimes even be difficult to identify exactly which tooth is causing the discomfort.
Even small movement of the cracked tooth pieces during chewing can cause irritation to the tooth's pulp, which causes pain. Similarly, when the bite is released, the crack can close quickly, causing sharp pain. Over time, the tooth pulp will become damaged. As this happens, the tooth will hurt more consistently. Cracks can sometimes lead to infections in the pulp tissue and spread to the surrounding gum and bone.
---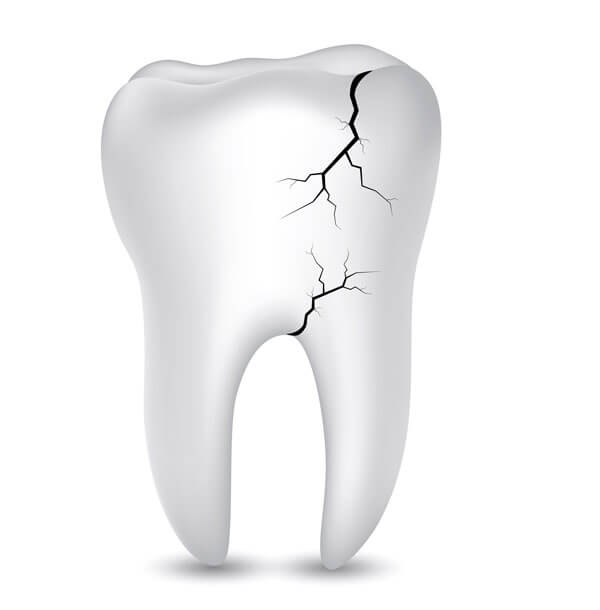 ---
Traumatic injuries can result in the need for dental treatment. Fractured or cracked teeth, a displaced tooth, or even a tooth that has been knocked out (avulsed) are common results of dental trauma. Each of these conditions requires specific treatment, dictated by the effect of the injury on the tooth, whether or not the tooth is deciduous (a baby tooth) or permanent (adult), and the time between the injury and treatment, among other considerations. Any dental trauma requires prompt medical evaluation and treatment. Treatment may include a splint, medication, a root canal or other procedures. Once treated, your tooth will be monitored to ensure it is healing as expected and so that any injuries or infections can be quickly resolved.
---
Nitrous Oxide & Oral Sedation
---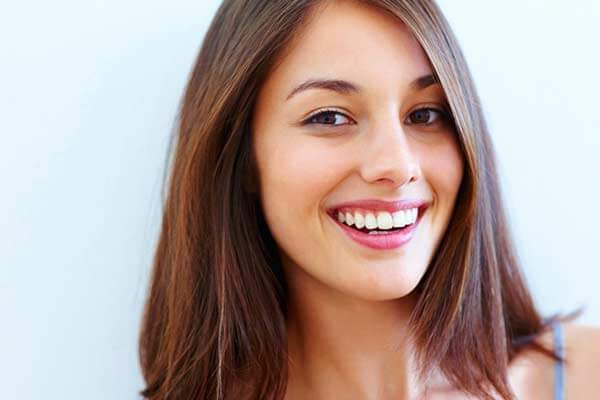 ---
At Halvorson & Hembrough, we pride ourselves on providing the most comfortable experience possible for all of our patients. We are happy to offer nitrous oxide conscious sedation for every patient at no additional fee. Additionally, when a deeper level of sedation is desired, we also offer oral sedation in selected cases. The doctors will discuss each of these options with you prior to treatment and determine which option is best for you, if desired.
---